RESPONSIBILITY MONTH
East Sandy's Wellness Word of the Month for November is RESPONSIBILITY! Practicing responsibility helps students understand consequences and make positive choices. Students can be responsible by meeting school expectations, practicing honesty, and being dependable!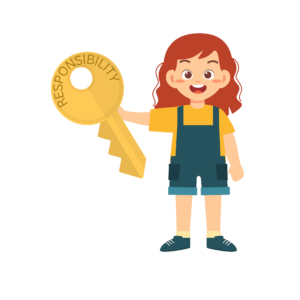 REMINDER
Responsibility is the key to sucess!
DRESS TO IMPRESS
To celebrate Responsibility Month,  we will have "Fancy Day"
Tuesday, November 22nd!
Students will create a tie, bowtie, or hair bow at school to wear throughout the day. 
LEARNING ABOUTH RESPONSIBILITY
Throughout this month, Miss Andrea, our School Social Worker, will be visiting every class at East Sandy to read "A Little Spot of Responsibility." She will also be visiting each class to teach a lesson about how to make responsible choices. Classroom teachers will be discussing and exploring responsibility during Morning Meetings throughout the month!